Demand for funeral photography and videography booms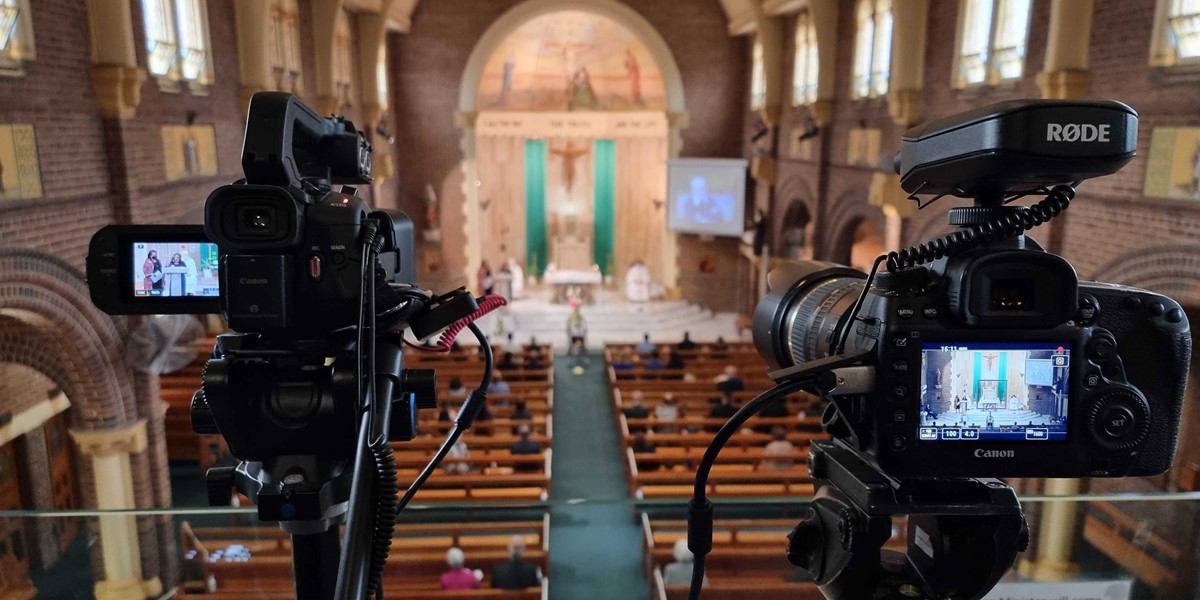 While it's common practice to hire a photographer for a wedding or big birthday bash, there is one unusual area where it's becoming big business — at funerals.
The funeral industry had a big spike in this bespoke photography service during the height of the COVID-19 pandemic as families needed to be more creative to celebrate their loved ones with restricted numbers or border closures.
Michelle Bova has been doing funeral photography since 2010. Six years ago she set up a dedicated business called Funeral Video Australia and believes she is the only one to offer a full time service in the country, with a team of 15.
Before the pandemic, she was offering funeral photography and videography to around 20 families a month, but this has now risen to 50. She said people are shocked when she tells them about her job.
"I'm like a little black ninja with the way I dress and act. It's about getting candid footage but trying to be hidden within crowd but also documenting the journey from the family arriving, the set up in the front of the church or venue, the speakers, the journey to the carriage and hearse and the blessing," she explained.
"I'm like a fly on the wall. It's not like a wedding where you are stopping people to pose. For me, as a funeral photographer that can happen at the wake — they will take a group shot and I tell them it was for the family to know who was there."
"The biggest feedback I get from families is 'I don't remember that happening', 'I didn't see that person'," she said.
"In the week leading up to the funeral they are trying to organise a huge service and by the time it gets to the day they are in such a fluster and state. I've had families say watching the eulogy gives them closure when going back to watch it."
White Lady funerals around Australia saw a spike in demand for this service during COVID and the company believes the service is here to stay.
Read the full article on News.com.au.
I have just viewed, and so beautifully filmed. This is so special to have, not only for us but for a great many family members unable to attend, from Europe and Ireland. I was impressed by your complete professionalism and caring nature.

Ann, Wentworth Falls