A Funeral Videographer you can trust
At Funeral Video Australia, we discreetly capture funerals and memorials with care and sincerity, ensuring that we tell the story of your loved one in a truly meaningful, heart-warming and respectful manner.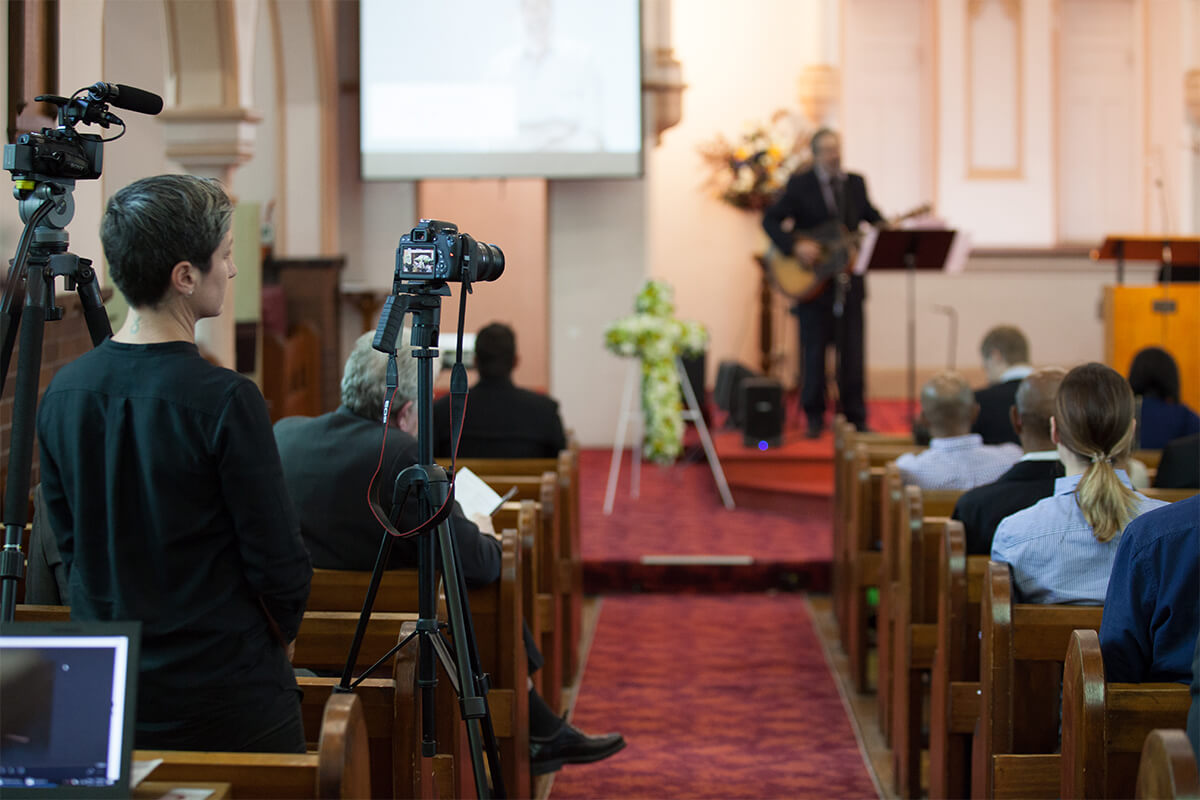 From being in another state and not being able to attend a funeral, I was really disappointed. Michelle you made the videoing absolutely perfect and so heartwarming. I now have a piece of Ness forever and got to see the funeral from home. I can't thank you enough for your services! You are brilliant! xx

Keira-Lee Dobbie
Key reasons why people consider video recording services:
Filmed recordings of remembrance services are becoming an

 

increasing

 

popular solution for those wishing to share a service with family and friends who are unable to attend.
Filmed recordings provide families with a way to remember their loved one in the future. It's an emotional and often overwhelming day, and many find they can't recall much of what was said or done at the service. Once you are emotionally ready, the recording will allow you to reflect and remember the day and the thoughts and stories that were shared about your loved one.
You may not be ready to watch the video immediately after the funeral but to have a

 

recoding

 

that you can watch months or years down the track can assist with the grieving and healing process.
Recordings allow you to share the memory of your loved one with family and children in the years to come. A permanent and lasting memorial that will never fade.
Key video recording options:
Record viewing, funeral, memorial and tribute services.
Record wakes, ashes services, celebrations of life, and capturing the anniversary of a loved one's passing.
Create a private link online* for you to share with family and friends that can't be there on the day of the funeral (*link available within 24 hours of the service, if requested)
Our videography team is highly experienced in recording funerals and services in a professional, respectful and discreet manner. We're here to assist you in your time of need. Please call or contact us to discuss your individual service requirements.
I have just viewed, and so beautifully filmed. This is so special to have, not only for us but for a great many family members unable to attend, from Europe and Ireland. I was impressed by your complete professionalism and caring nature.

Ann, Wentworth Falls