Frequently Asked Questions
Trying to understand how live streaming works can be overwhelming for a grieving family. We have compiled a list of frequently asked questions to assist with any questions you or your family may have. Our team are available 24/7 to discuss any questions, concerns or requirements.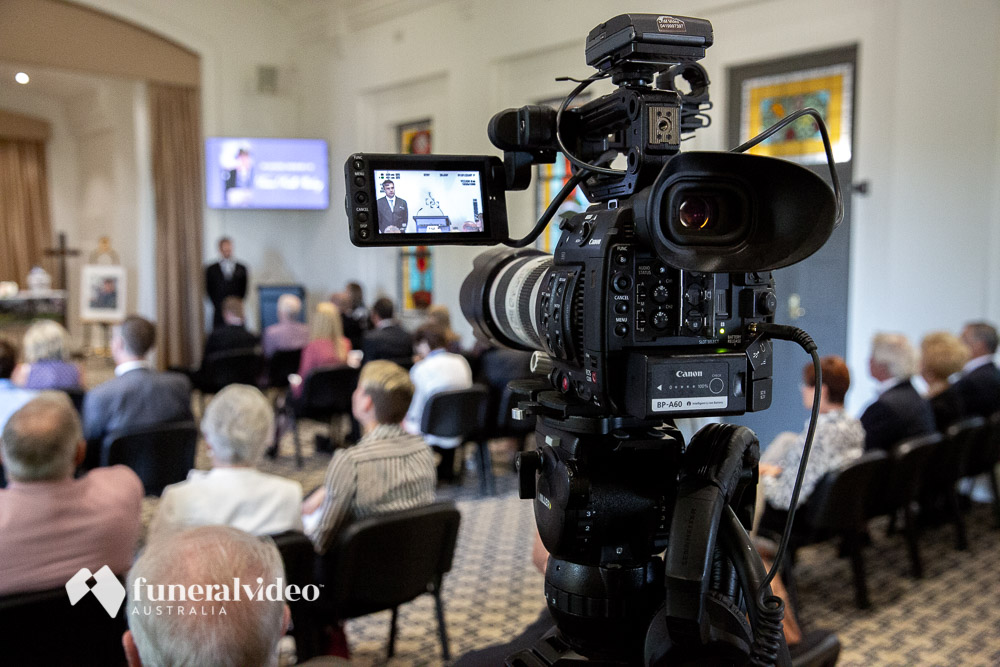 How can my family view the live stream?
A private webpage is created for your loved one's live stream. This link is shared with you via email to simply forward to those that wish to view the live stream.
Can I watch the live stream at a later time?
Yes, once the live stream has finished the video will reload to the private page within 1 hour. The private webpage will remain available to revisit for 6 months, or longer if booked.
Can I download a copy of the live stream video?
Yes, a download link is shared with the family. This is emailed approx. 1 week following the funeral.
Can the live stream be downloaded by those watching online?
No. To ensure the family has full control over who has a copy of the video, a download link is emailed to the family.
I do not have a computer, how can I watch the live stream?
The live stream can be viewed on any smartphone or tablet device with an internet connection.
Is the live stream webpage private?
Only those that have been shared the live stream link will be able to access the page. This is because we do not index the page to be found by search engines.
Do you have an example of a funeral live stream?
To respect the privacy of our families, we do not share or give access to live stream videos. To view our live stream highlight video, please click here.
What happens if the church does not have an internet connection?
We bring all our own equipment, which includes our own internet connection. We use a dual sim cellular connectivity to ensure we get the strongest internet connection possible. In the unlikely event that there is an interruption to the live stream due to poor internet connectivity, a backup recording is replaced on the private page the same day.
I don't want online viewers contacting me on the day, how can they get help?
The private page includes a live web chat feature. Our office team will be monitoring the live stream and available to assist anyone via the web chat or phone.
Can you live stream multiple locations?
Yes, we can assist with live streaming multiple locations including the wake or burial. We have a team of 12 videographers able to support your family across multiple locations.
We want to see the arrival and departure of our loved one outside the church, is this possible?
We feel it is important to capture the full journey of your loved ones including the arrival and departure. While this cannot form part of the live stream as our videographer cannot remain connected to their computer/internet, these moments can be recorded and edited into the live streaming footage afterwards.
Can I personalise the private webpage?
Yes, we encourage this. This could include a photo, Order of Service/Memorial booklet and/or the photo slideshow video.
Will you be discreet, my family don't want cameras in their face?
Absolutely, our core values are to be professional, respectful, and discreet. Our videographers are dressed professionally in black and set up to ensure they are out of the way.
How many cameras can we have at the church?
Our live streaming package includes either a 1 camera coverage or 3 camera coverage. With both options our videographer controls the camera/s from a fixed location at the back.
How much time is needed to set up prior to the funeral?
Our team will organise for our videographer to arrive around 2 hours before hand. This will allow enough time to set up, test all equipment and internet and be ready to capture the arrival of your loved one.
I am unsure if live streaming is the best option for our family, is there an alternative option?
Yes, we help families capture the memory of their loved ones service a number of ways. You may also consider a video recording which will be available to view the same day of the service, or photography.
I still have more questions, who do I contact?
Please contact one of our friendly staff on 0406 53 88 30 to discuss any questions or your requirements.
I have just viewed, and so beautifully filmed. This is so special to have, not only for us but for a great many family members unable to attend, from Europe and Ireland. I was impressed by your complete professionalism and caring nature.

Ann, Wentworth Falls