Our team, lead by Creative Director Michelle Bova, is a team of passionate and creative men and women dedicated to helping families celebrate life through video and photography.
Michelle Bova
Founder/Videographer/Photographer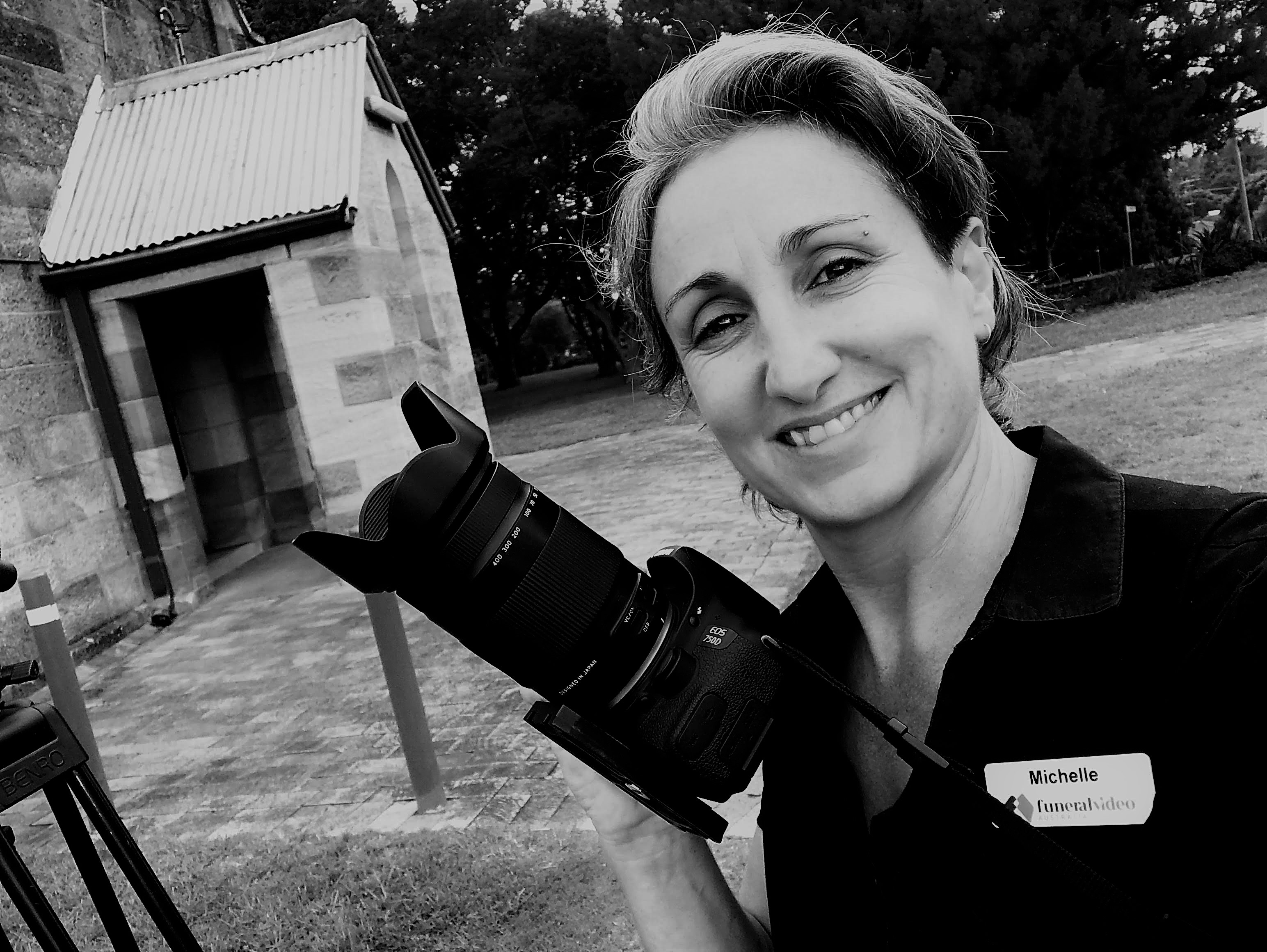 Drawn to the storytelling aspect and the experience of getting a behind the scenes perspective of both artwork and events, Michelle started studying videography and gaining practical experience in 2005.
Video has definitely been an interest since childhood, and one thing that continues to drive her love is the preservation of precious memories and moments in time.
Michelle created Funeral Video Australia in 2010 as a way to give families access to Videographers and Photographers to assist them with recording, managing and creating family videos to keep and pass on to future generations. She finds working with families on tribute videos particularly rewarding.
Her dream for the future of Funeral Video Australia is to keep growing, build an amazing team of talented Videographers and Photographers, and have families think more about creating their own family time capsules.
Our Videographers, Photographers & AV Technicians 
Alfio, Hasan, Dave, Annie, Sooty, Rosita, Evan, Chris & Patrick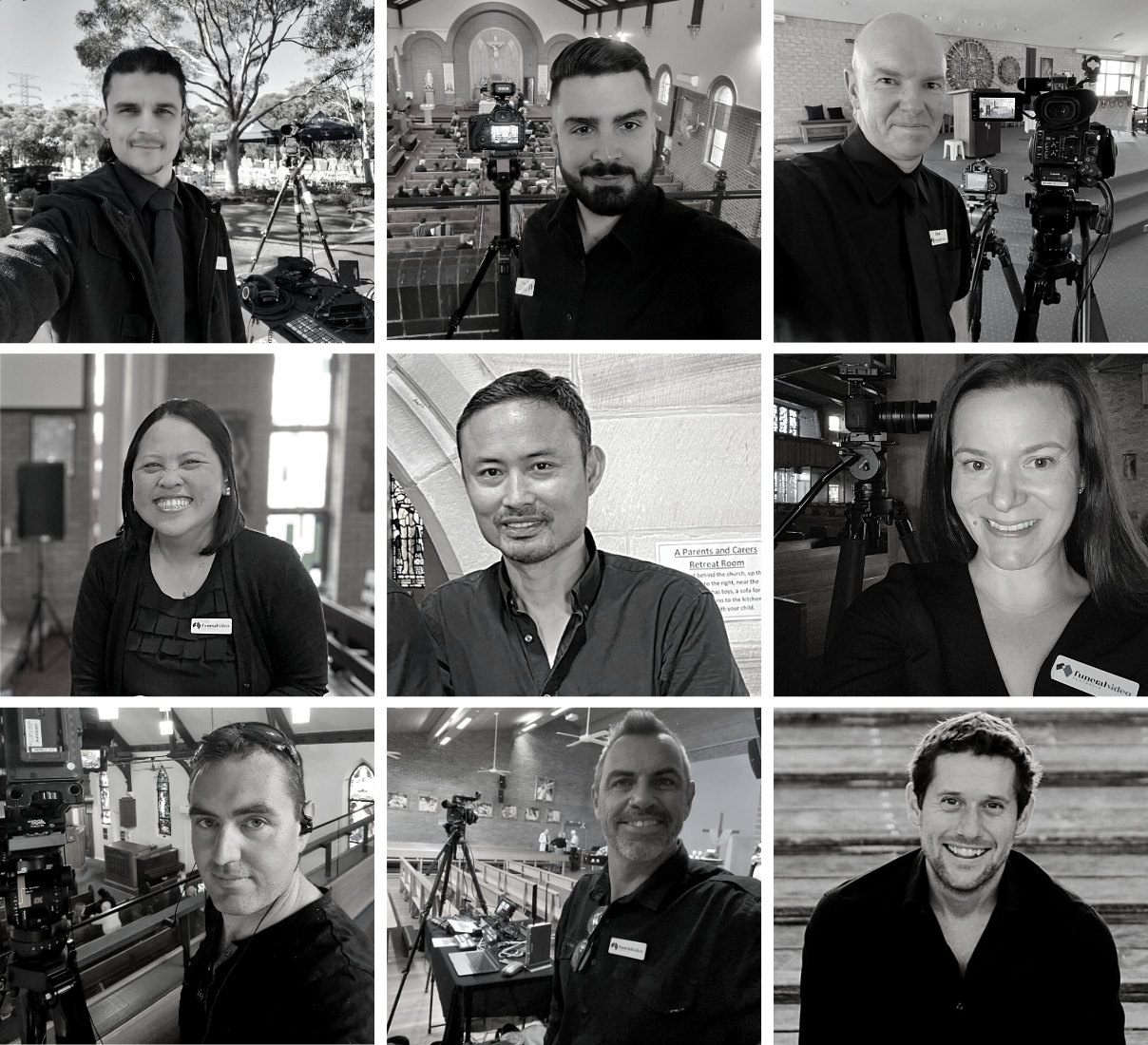 Our team of professional videographers, photographers and AV Technicians have a long and diverse background of experience. We pride ourselves in being professional, respectful and discreet, which is reflected from the feedback received on a regular basis.
Sarah
Family Services Manager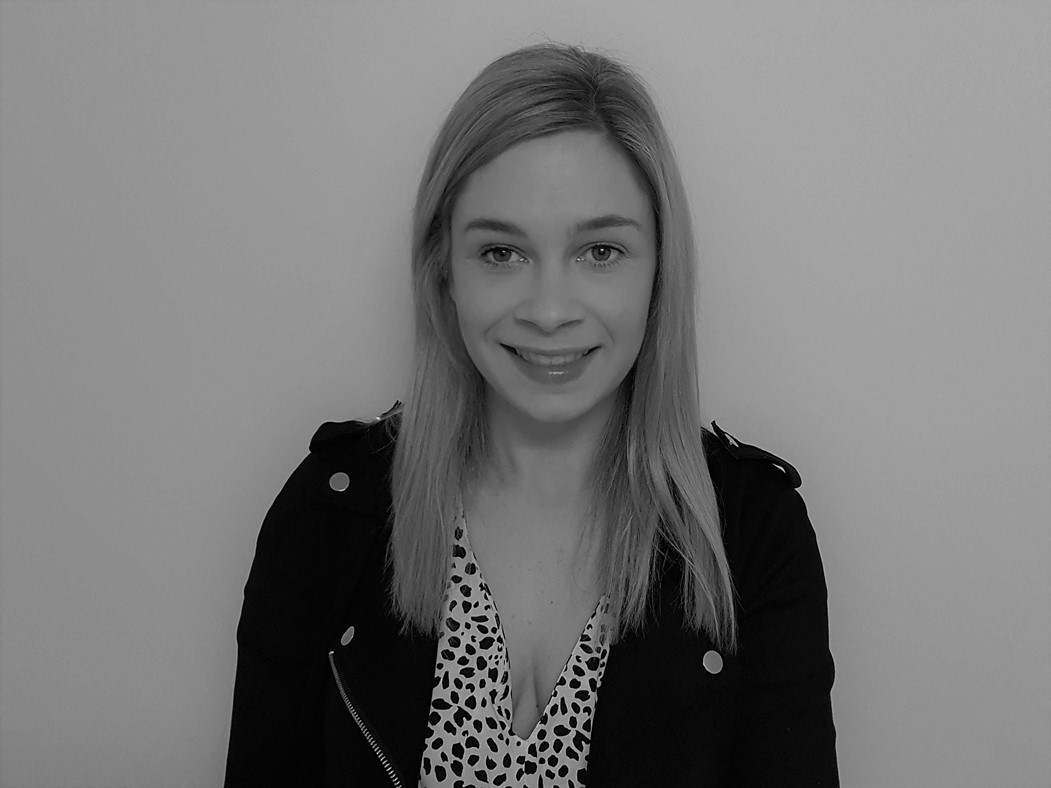 Sarah brings to the team a wealth of knowledge with over 14 years' experience in administration and management roles and a Dual Diploma of Business and Event Management.
As Family Services Manager, Sarah helps guide and support our families, while working with the Funeral Video Australia team to ensure everything runs smoothly.
Emma
Post Production: Manages live streaming and online services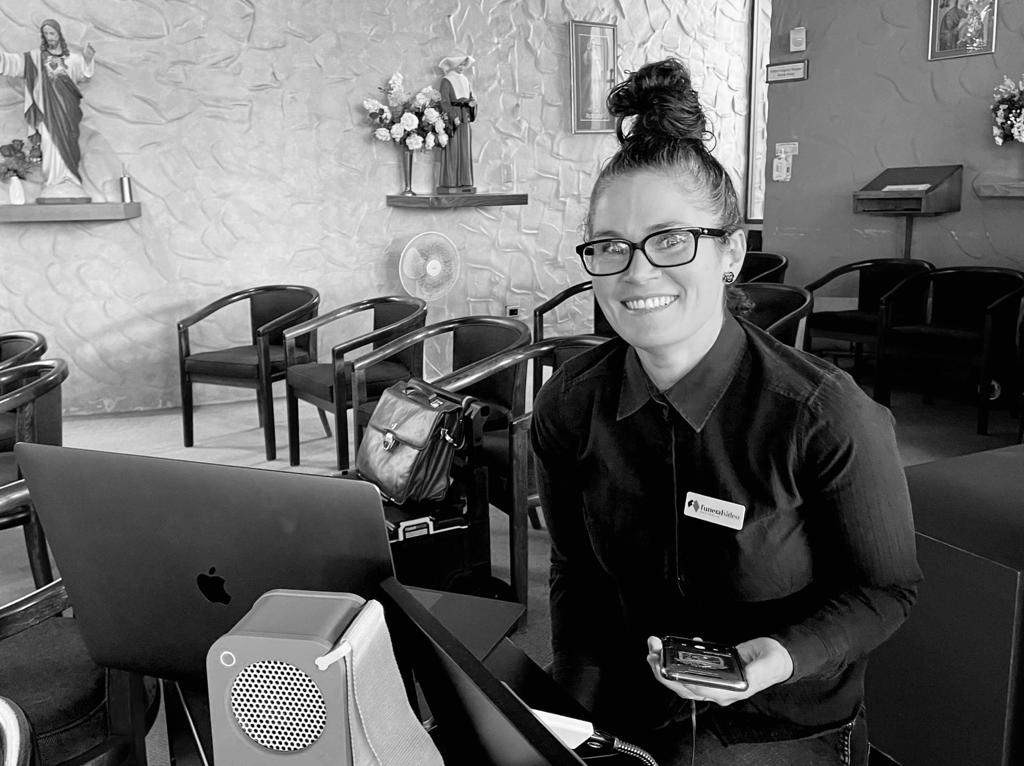 Emma is available to family and friends viewing a live stream to offer online support, all while supporting our team of videographers. 
Troy Mowll
Videographer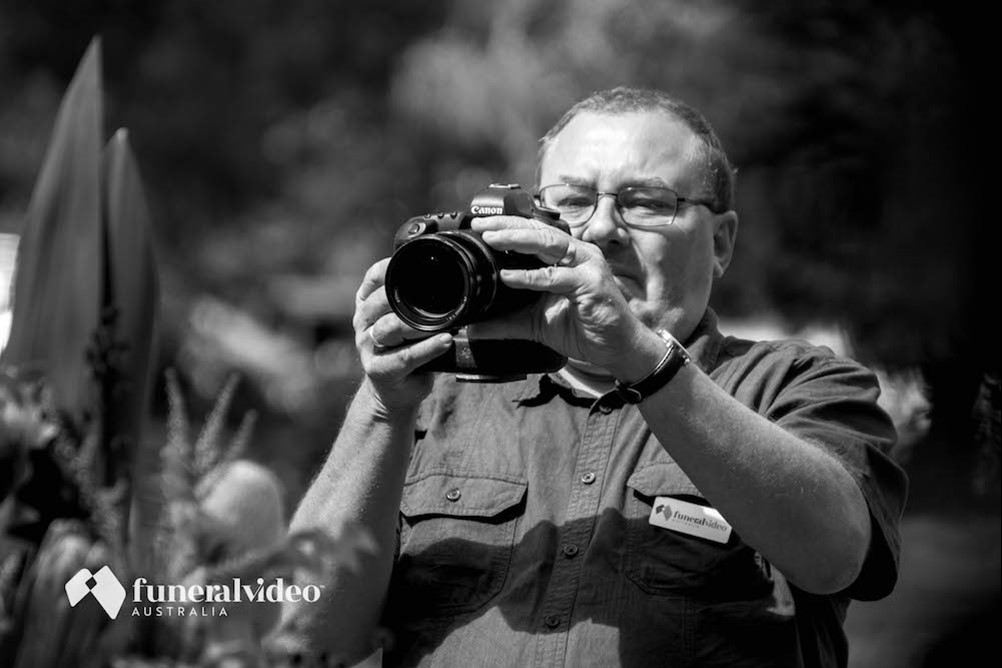 The team at Funeral Video Australia had the great pleasure of working with Troy for many years.
It is with great sadness that we said goodbye to Troy in June 2021. Our thoughts go out to Troy's wife and 2 kids.
Troy had been filming for over 15 years and loved to tell a story through his videos.
If you would like to book our services or for more information please contact us.
I have just viewed, and so beautifully filmed. This is so special to have, not only for us but for a great many family members unable to attend, from Europe and Ireland. I was impressed by your complete professionalism and caring nature.

Ann, Wentworth Falls