Our team, lead by Creative Director Michelle Bova, is a team of passionate and creative men and women dedicated to helping families celebrate life through video.
Michelle Bova
Founder/Videographer/Photographer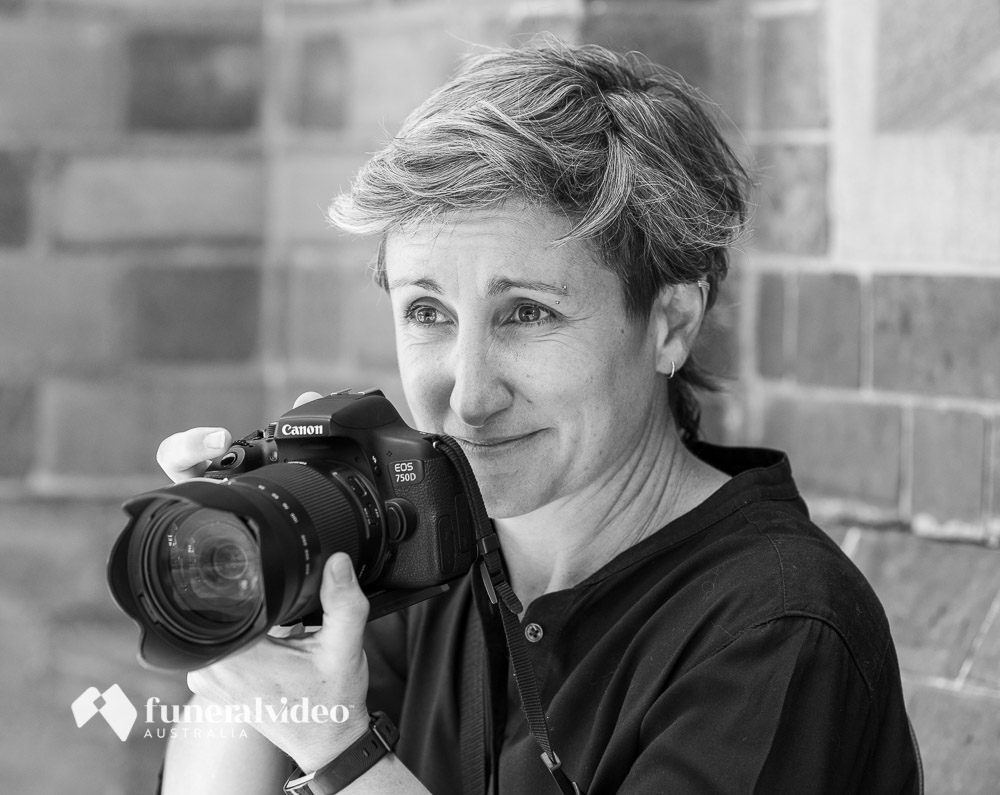 Drawn to the storytelling aspect and the experience of getting a behind the scenes perspective of both artwork and events, Michelle started studying videography and gaining practical experience in 2005.
Video has definitely been an interest since childhood, and one thing that continues to drive her love is the preservation of precious memories and moments in time.
Michelle created Funeral Video Australia in 2010 as a way to give families access to Videographers to assist them with recording, managing and creating family videos to keep and pass on to future generations. She finds working with families on tribute videos particularly rewarding.
Her dream for the future of Funeral Video Australia is to keep growing, build an amazing team of talented Videographers, and have families think more about creating their own family time capsules.
Our Videographers
Dave, Alfio, Chris, Rodrigo, Luke, Hasan,Troy, Terry & Ash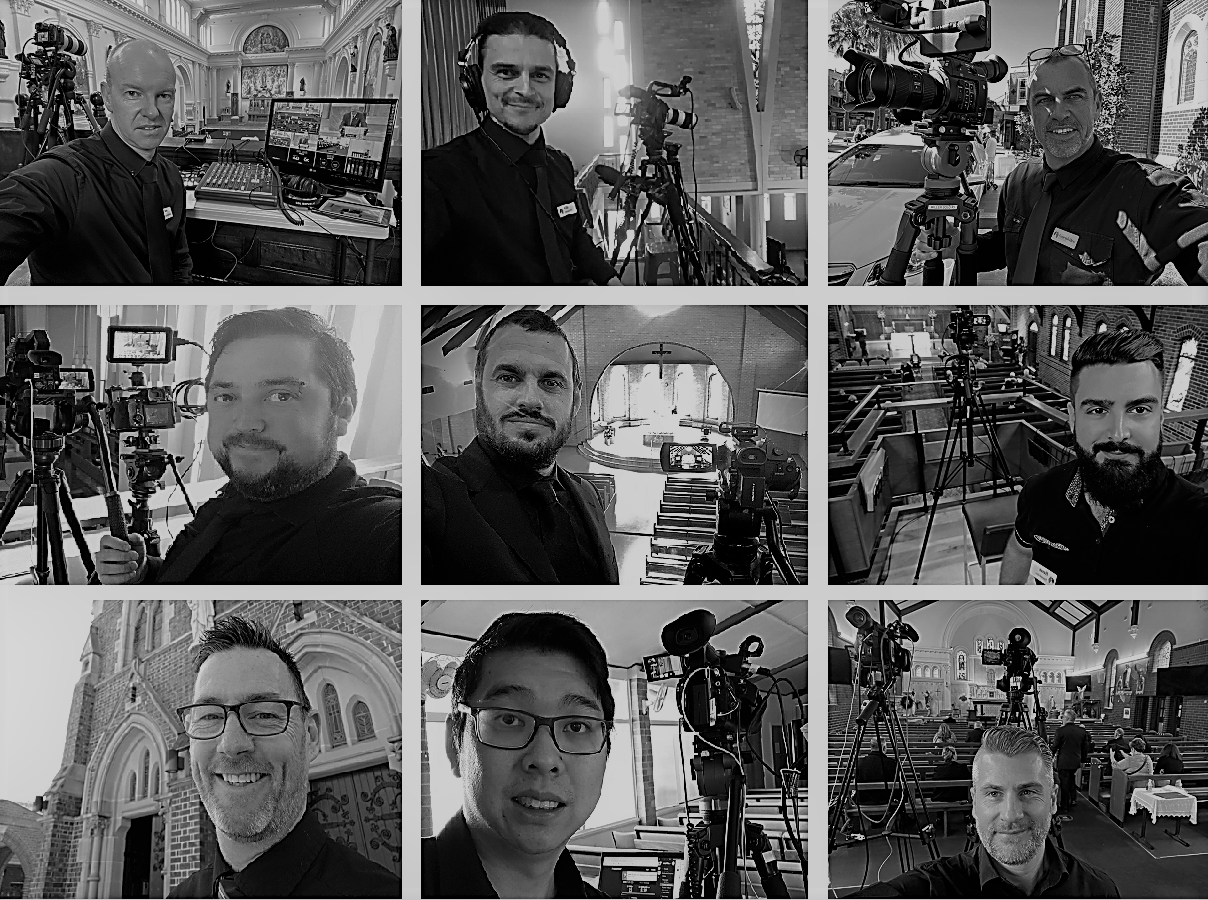 Our team of professional videographers have a long and diverse background in videography and photography. We pride ourselves in being professional, respectful and discreet, which is reflected from the feedback received on a regular basis.  
Greg Jones
Post Production Manager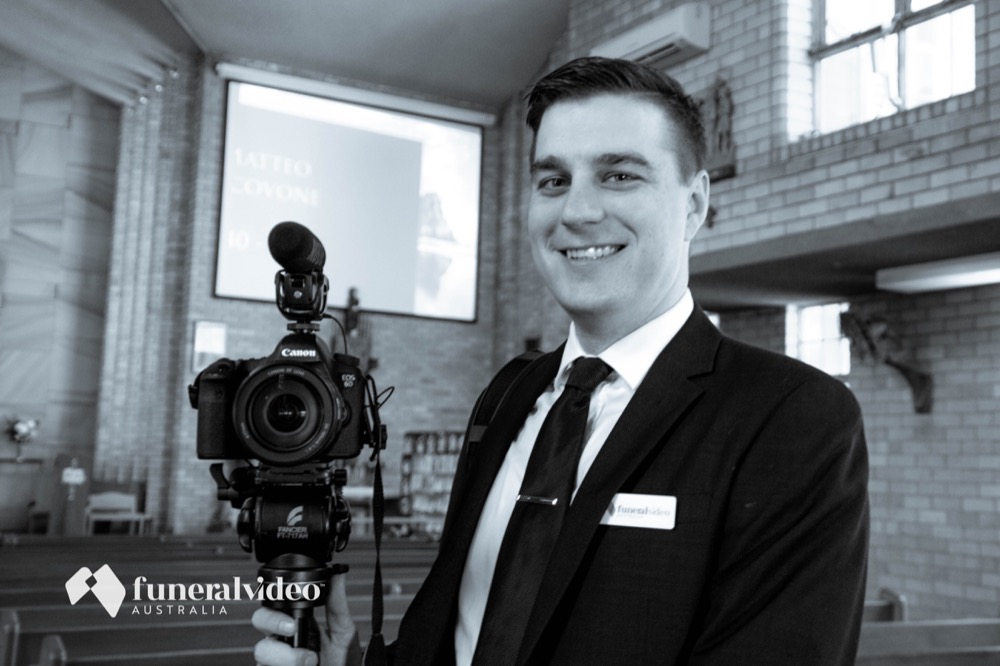 Greg graduated with an Advanced Diploma in Screen and Media from the International Film School Sydney (now known as the Academy of Film, Theatre and Television, AFTT) in 2011.
As a freelancing Videographer and Editor, Greg has shot and edited a wide variety of projects - from fashion films, commercials and music videos; to weddings, training videos and theatre works. Weddings, charity clients and funerals are his main focus now, as he finds a lot of pleasure working on projects that carry a real emotional meaning for their audience.
In his spare time, Greg likes to help friends produce their short films, as well as make his own to keep the creative juices flowing.
Sarah Jones
Office Manager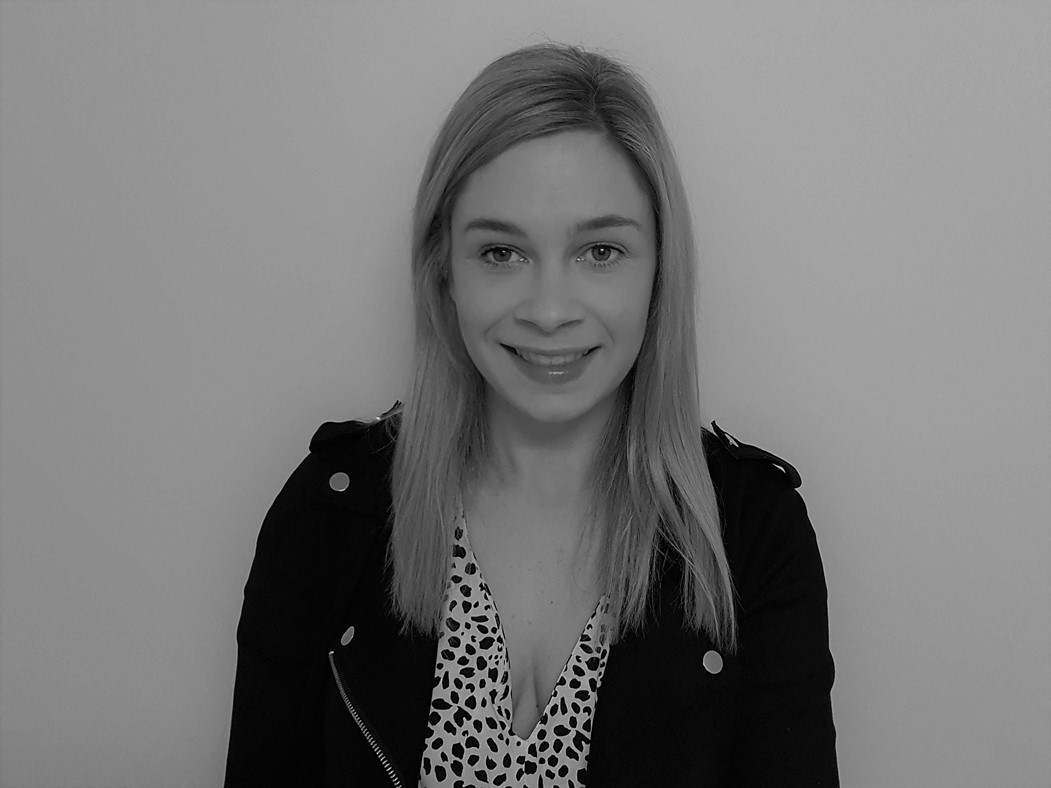 Sarah brings to the team a wealth of knowledge with over 13 years' experience in administration and management roles and a Dual Diploma of Business and Event Management.
As Office Manager, Sarah helps guide and support our clients, while working with the Funeral Video Australia team to ensure everything runs smoothly.
On weekends, Sarah is either working as a wedding stylist or chasing after her busy 5 year old and puppy Cavoodle.
Dane Burton
Family Services Manager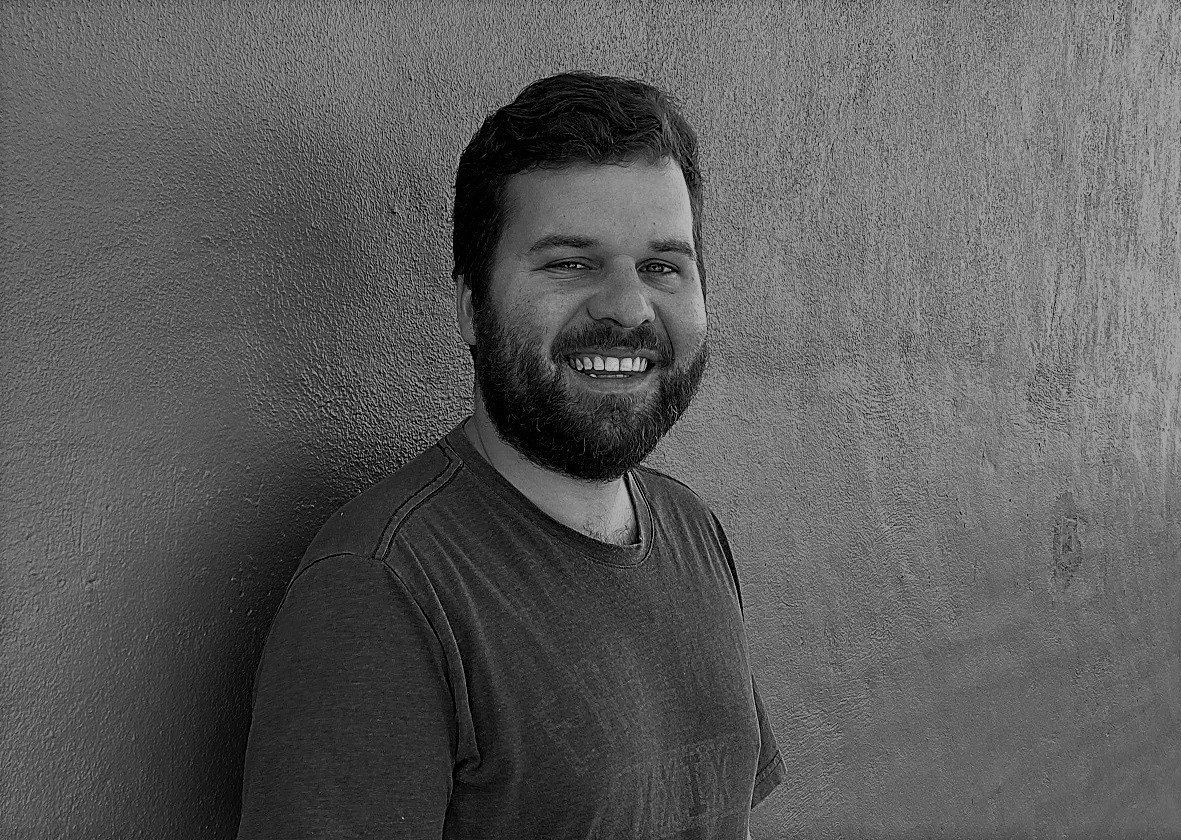 With a background as a Funeral Director and a deep passion for the funeral industry, Dane is our Family Services Manager.
Dane is at the forefront of Funeral Video Australia looking after our families and Funeral Directors.
When Dane isn't in the office, he enjoys playing golf, hitting the slopes at Thredbo during the winter, spending time with his partner Maria and his family, and their border collie Jasmine.
Lillian Ferrier Gantner
Administration Assistant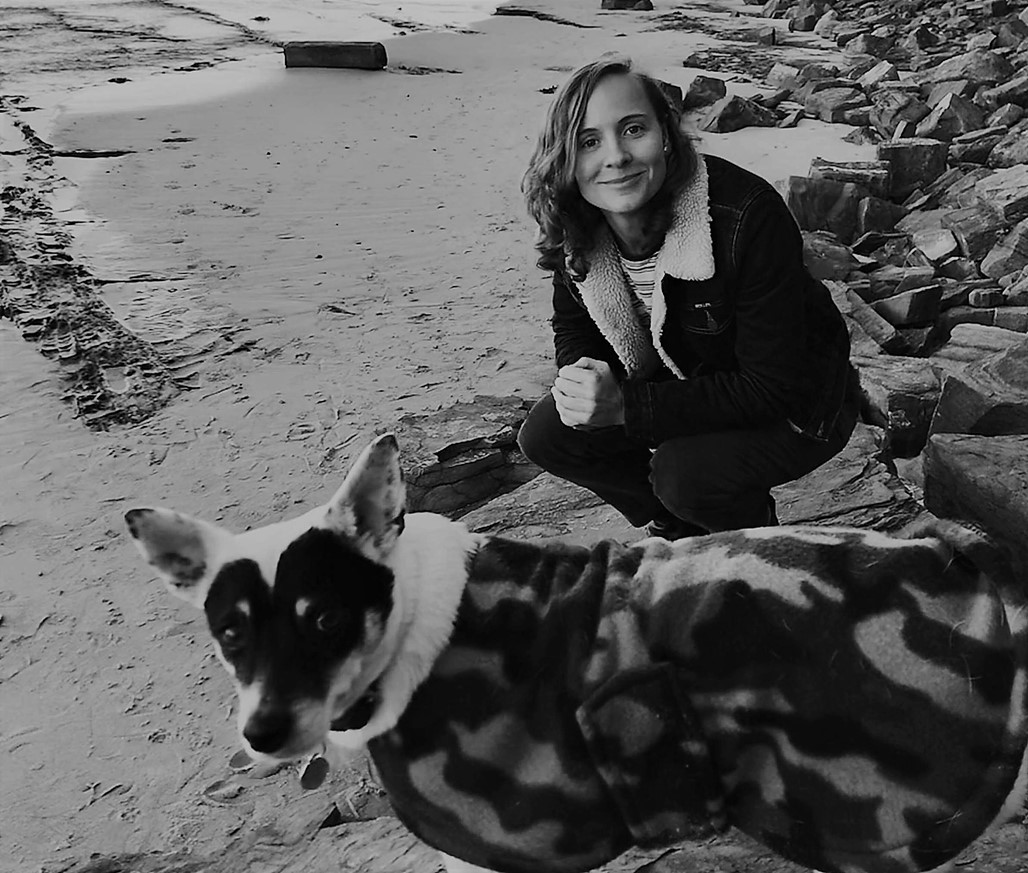 With a love and passion for music and all things creative, Lilli has studied Acting, Music Business, Events and Screen and Media.

She plays guitar, sings and writes and enjoys the arts. Bringing reception/admin experience to the team, she monitors the live streams and creates private pages.

Lilli has a deep love for animals, travel and culture. On the weekends you'll find her playing AFL, at the beach, camping, having a BBQ with mates and dancing to 80's music!
Troy Mowll
Videographer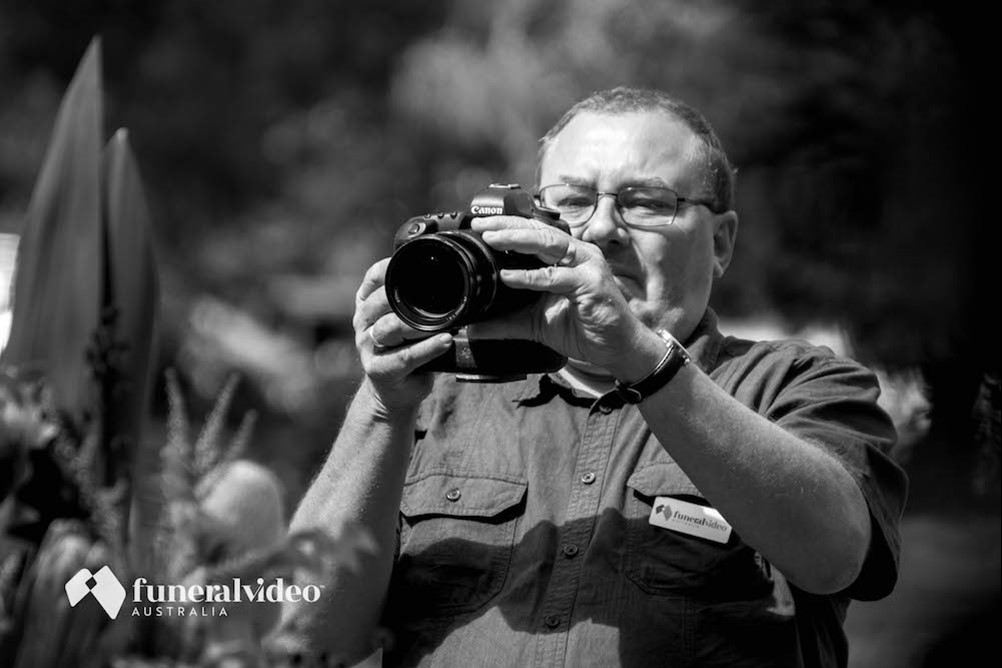 The team at Funeral Video Australia had the great pleasure of working with Troy for many years.
It is with great sadness that we said goodbye to Troy in June 2021. Our thoughts go out to Troy's wife and 2 kids.
Troy had been filming for over 15 years and loved to tell a story through his videos.
If you would like to book our services or for more information please contact us.
I have just viewed, and so beautifully filmed. This is so special to have, not only for us but for a great many family members unable to attend, from Europe and Ireland. I was impressed by your complete professionalism and caring nature.

Ann, Wentworth Falls