Professional Training for Videographers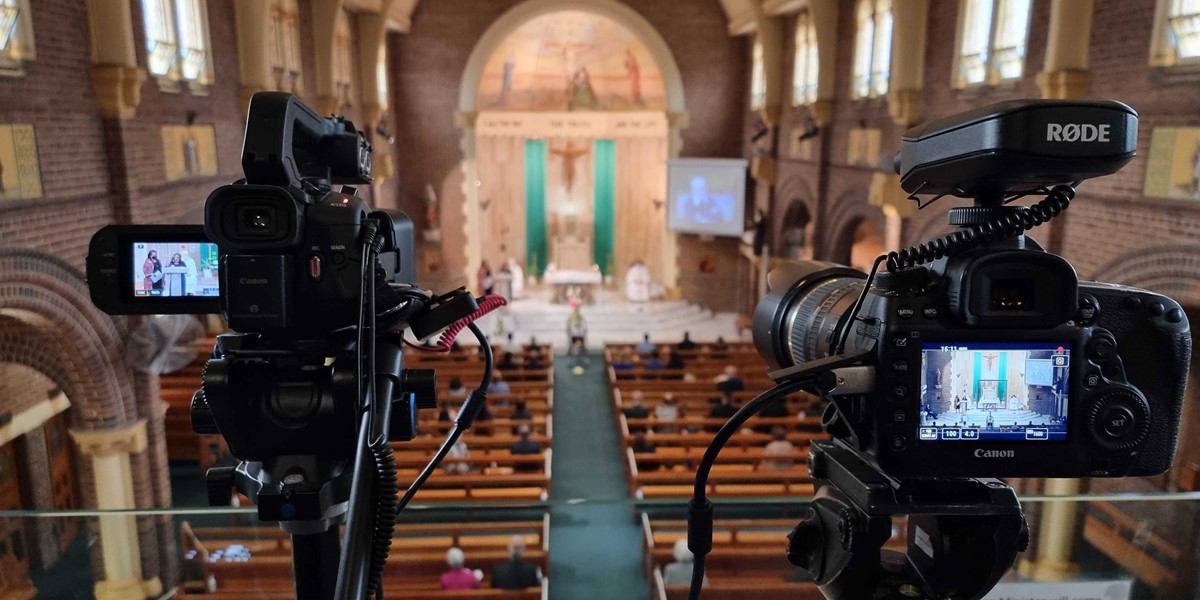 In 2010, Michelle started Family Videography with the primary focus to work in areas of births, deaths and marriages. During this time it became evident that there were no businesses supporting grieving families as most videographers were not comfortable in this area. Funeral Video Australia was created as a dedicated business and developed strong relationships with Funeral Directors and families in Sydney.
In 2015, Michelle decided to focus entirely on deaths and the business has grown year to year. When Covid hit, Michelle was established as the leading Funeral Video business and adapted to the new demands of live streaming and grew the team to over 10 videographers to service the demands, as well as a AV team and supporting office staff. 
Today more videographers have shown an interest in the industry and have reached out to Michelle from all over the world. Her wealth of knowledge is invaluable and has helped many to start their own journey. 
Online Training Consultation
Book a one-on-one online consultation with Funeral Video Australia's Director, Michelle Bova. 
Each online consultation can be tailored to your personal requirements and skill level. Prepare the questions and topics that are relevant to you to make the most of the session. 
We Offer:
Personalised one on one training online 
Support on location - certain locations only 
Catalog of content: Over a thousand services documented; range of cultures, locations, coverage requests
Support on all aspects of the business to suit what will help grow your skills
Interested in working as a videographer though don't want to set up a business, talk to us about joining FVA. 
Why use a consultant
Starting a business to video/photograph funerals
Looking to improve and advance your business
Managing grieving families and bookings
Working with industry professionals; Funeral Directors and location managers
Equipment tried and tested for best results
Live streaming challenges - tips and tricks
Setting up on location
Professional, respectful & discreet coverage
Post production editing and processes
High quality delivery 
Ongoing management of families and referrals
How to get the most of your website
Developing a presence on social media
Training Consultation Booking
If you are ready to invest in your future, fill in your details below to express your interest and for consultation fees.
About Funeral Video Australia
As experienced funeral videographers and photographers, Funeral Video Australia help celebrate and cherish the memories people have of their loved ones.
Funeral Video Australia's Director Michelle Bova has fast become the leader in funeral video production. With over 10 years experience as a Videographer, Photographer, AV Technician and managing a large team of expert professionals her knowledge is extensive in the industry.
Here at Funeral Video Australia we believe that success comes from consistent effort, great customer service and a quality product offering.
Vision Statement
Funeral Video Australia's vision is to be Australia's premier funeral video/photography professionals, known for our outstanding services and our professional, respectful, discrete approach. 
Mission Statement
Funeral Video Australia's mission is to ensure customer satisfaction through excellence in people, products, and service.
Company Values
Funeral Video Australia's core values are:
Professional: we use and deliver the best equipment, services and products
Respect: we treat all people, inside and outside our business with dignity and respect
Discreet: we are aware of our surroundings and impact on others
Excellence: we take pride in everything we do and always strive to improve
Integrity: we are open and honest in everything we do and always strive to do what is right
Collaboration: we work together and share our ideas and information for the benefit of all 
Learn More 
Visit out Facebook and Instagram to see how we have been helping families through video, photo and AV.
I have just viewed, and so beautifully filmed. This is so special to have, not only for us but for a great many family members unable to attend, from Europe and Ireland. I was impressed by your complete professionalism and caring nature.

Ann, Wentworth Falls