St. Finbar's Catholic Church, Sans Souci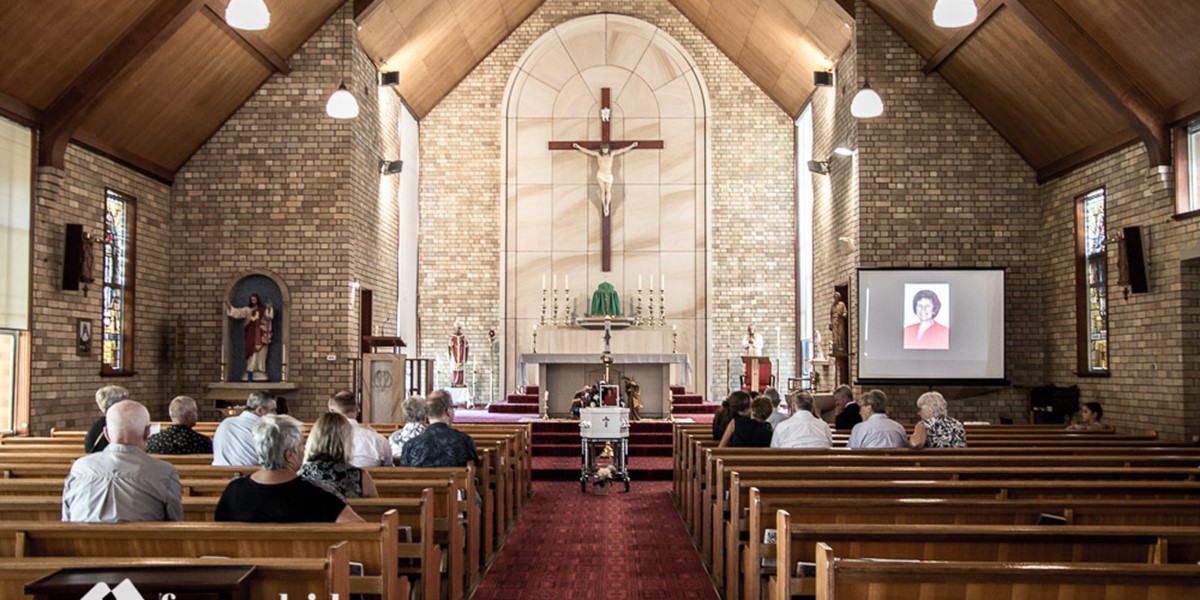 I was booked to do the Audio Visual set up for this service by Danielle from Guardian Funerals Rockdale.
The church didn't have a screen or projector to play a photo tribute, so I rustled up all equipment required: screen projector, music, speaker, laptop. It was another very hot day in the high 30's, and the church wasn't open when I arrived…which really made me sweat! I normally start set up over an hour before the service starts! Not to worry, I managed to set up and test the equipment before the family arrived - phew!
The Priest was so kind and gave me and the funeral director a bottle of wine as thanks…that was a first for me!
The Audio Visual set up went well with the music and tribute video playing without a hitch, so the family were happy with our services.
Funeral Director: Guardian Funerals, Rockdale
Location: St. Finbar's Catholic Church, Sans Souci
I have just viewed, and so beautifully filmed. This is so special to have, not only for us but for a great many family members unable to attend, from Europe and Ireland. I was impressed by your complete professionalism and caring nature.

Ann, Wentworth Falls