West Chapel, Pinegrove Memorial Park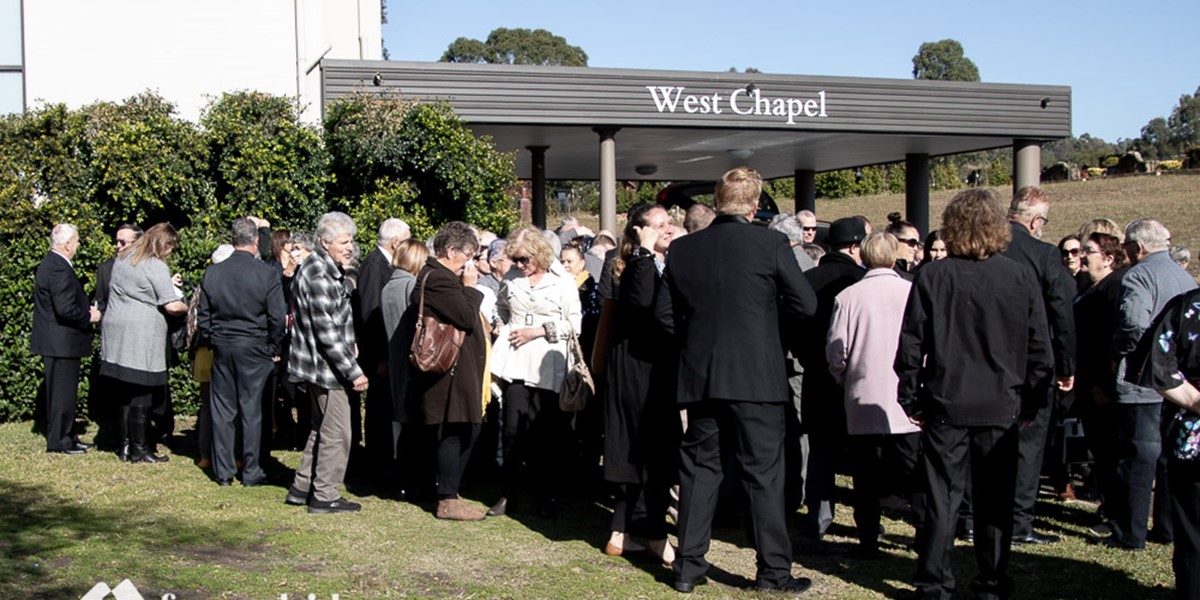 Last month I headed out to Pinegrove Memorial Park to film a service for a family who had relatives in Canada who couldn't attend.
The service was held at Pinegrove Memorial Park's West Chapel, and conducted by Guardian Funerals Minchinbury.
The family requested our Premium Videography Package (3 camera coverage + footage before and after the service), as well as a photography package.
I captured the arrival of the hearse, guests arriving, as well as the family carrying the coffin in. Family and friends wore yellow flowers and items of clothing as a tribute to the deceased. It was a beautiful touch. I also filmed guests after the service paying their respects to the family.
As well as a private web link that relatives could access overseas, the family also received a USB keepsake with the high quality video, and the photographs in 3 different resolutions.
Thanks to Jenny for referring me to the family, and to the Guardian Funerals Minchinbury team for their professionalism and care for the family.
I have just viewed, and so beautifully filmed. This is so special to have, not only for us but for a great many family members unable to attend, from Europe and Ireland. I was impressed by your complete professionalism and caring nature.

Ann, Wentworth Falls