All Saints Catholic Parish, Liverpool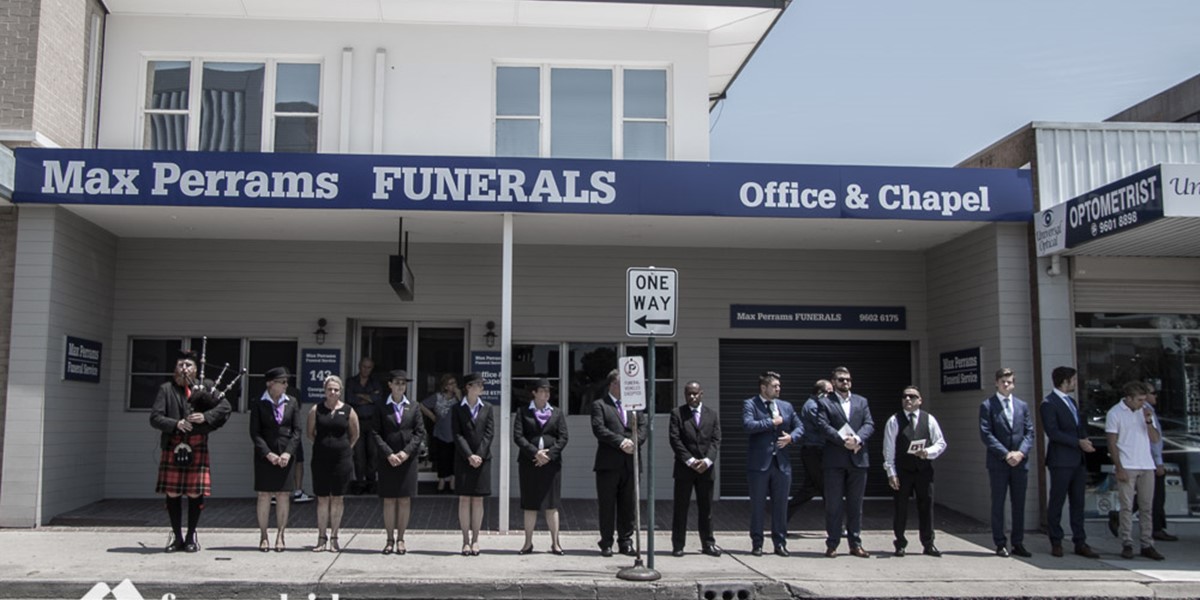 On the 29th of January we farewelled the late Max Perram, of Max Perram's Funeral Service. I've had the pleasure of working with the Max Perram staff for a number of years, so it was an honour to document his final journey with them.
It was a massive production day for Funeral Video Australia. Cameras were set up at the church 2 hours before the service. I travelled to the family home to film the hearse arrive and the family spending some time with Max. I then filmed the departure of the hearse from the family home, and drove back to the church in time to film the arrival of the hearse.
The Perram family chose to have full coverage of the service - with 3 cameras rolling.
At the conclusion of the service the hearse drove past Max Perram's Liverpool office. As a sign of respect, the staff lined up outside, accompanied by bag piper Todd Ridgeway (Red beard Music).
I then set up my gear at the crematorium chapel for the private service with the family, for their final goodbyes.
With being organised, experienced and physically fit, a day like this can be documented by one Videographer. That's what Funeral Video Australia specialise in. This keeps the cost down for the family, as only one Videographer is needed on the day. The post production process is streamlined, allowing for quick turnarounds of the video, private links for families to share - plus a USB hard copy.
Thank you to Julie, Craig & Senya from Max Perrams. They did a wonderful job saying goodbye to their past employer - someone they had worked with for over 12 years.
Funeral Director: Max Perram's Funeral Service
Musician: Todd Ridgeway (Red beard Music).
Location: All Saints Catholic Parish, Liverpool
I have just viewed, and so beautifully filmed. This is so special to have, not only for us but for a great many family members unable to attend, from Europe and Ireland. I was impressed by your complete professionalism and caring nature.

Ann, Wentworth Falls