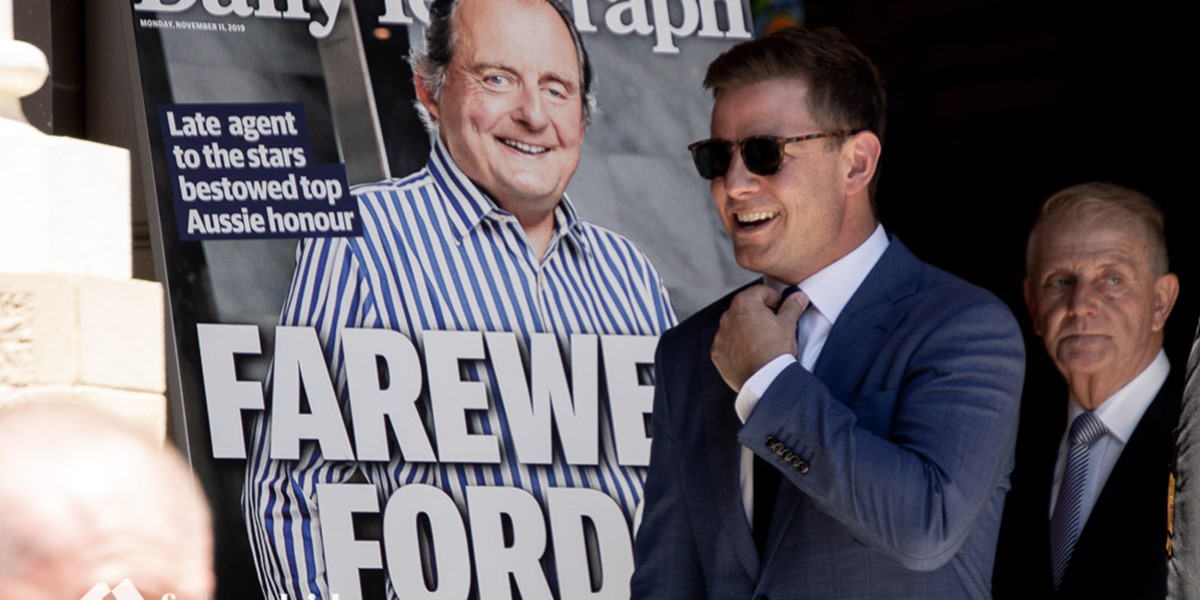 Funeral Video Australia recently provided Audio Visual and Photography services for the funeral of celebrity management business founder, the late John Fordham AM.
The family got in touch with me requiring audio visual services due to the large number of guests attending. They needed a live feed of vision and audio to TVs and speakers outside the church for the extra guests to watch the funeral. They also required playback of a tribute video and music.
Large TV screens and speakers were set up by the Audio Visual crew inside and outside the church, with a camera inside filming proceedings for guests outside.
AV tech Brad did a stellar job taking care of the live feed, vision switching and AV playback on the day.
Due to the nature of Mr Fordham's business, there were many well known guests in attendance from fields including sport, politics and media. Photographer John spotted Alan Jones, John Laws and former prime minister John Howard amongst the crowd.
A big thank you to Marcella and the team from WN Bull Funerals for introducing me to the family.
Location: St Francis of Assisi, Paddington
Officiating: Father Paul Ghanem OFM
Singer: Tanith Bryce
Funeral Director: WN Bull Funerals, Newtown
I have just viewed, and so beautifully filmed. This is so special to have, not only for us but for a great many family members unable to attend, from Europe and Ireland. I was impressed by your complete professionalism and caring nature.

Ann, Wentworth Falls