Farewelling a Sydney Businessman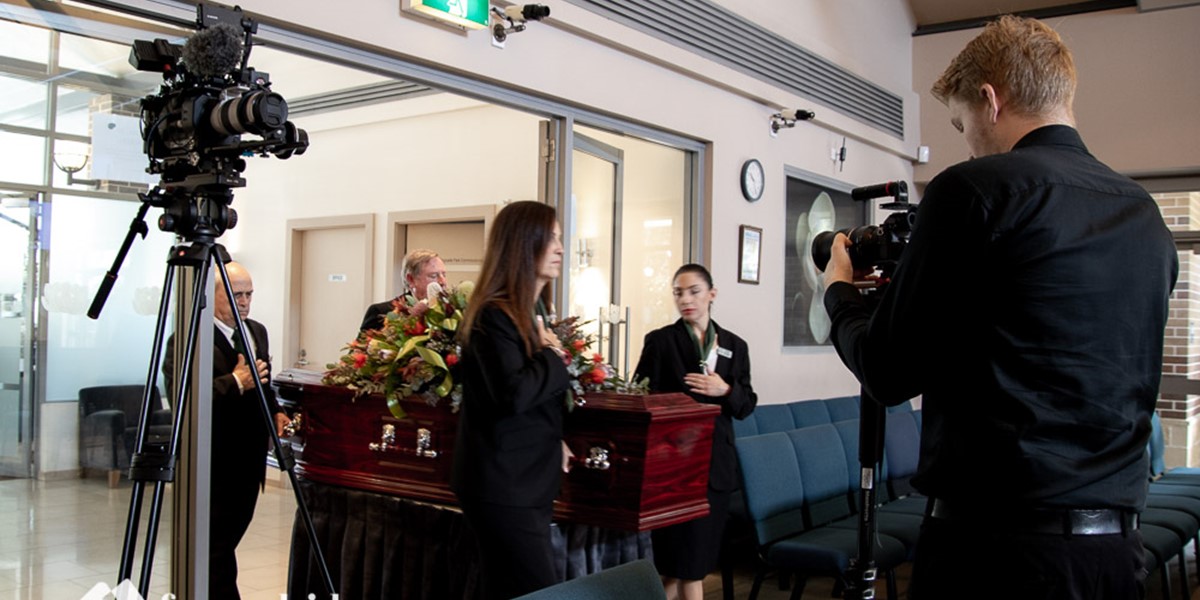 Videographer Ben filmed this service for the Late Ricardo Rovira 'Rick' Damelian.
Rick was a well know businessman in Sydney.
Like many who book our services, the family wanted a video of the service both as keepsake and for family members who couldn't be there on the day.
Rick played the piano, and there were 2 tribute videos of Rick playing beautifully.
Piano music of Rick's was used throughout the service. Monsignor Tony Doherty who married Rick and his wife also attended the chapel service to farewell him.
The family asked for our single camera coverage. Due to the camera tripod having a technical issue causing movement, we ended up using our safety camera as well as a second camera for the edit. Even when filming a single camera job, we always have a backup camera running in case of technical issues.
Janine from Family Tree Funerals conveyed that the family was very pleased with the work.
Funeral Director: Conducted by Janine and her team at Family Tree Funerals.
Location: Magnolia Chapel, Macquarie Park Cemetery and Crematorium
I have just viewed, and so beautifully filmed. This is so special to have, not only for us but for a great many family members unable to attend, from Europe and Ireland. I was impressed by your complete professionalism and caring nature.

Ann, Wentworth Falls