Holy Cross Church, Woollahra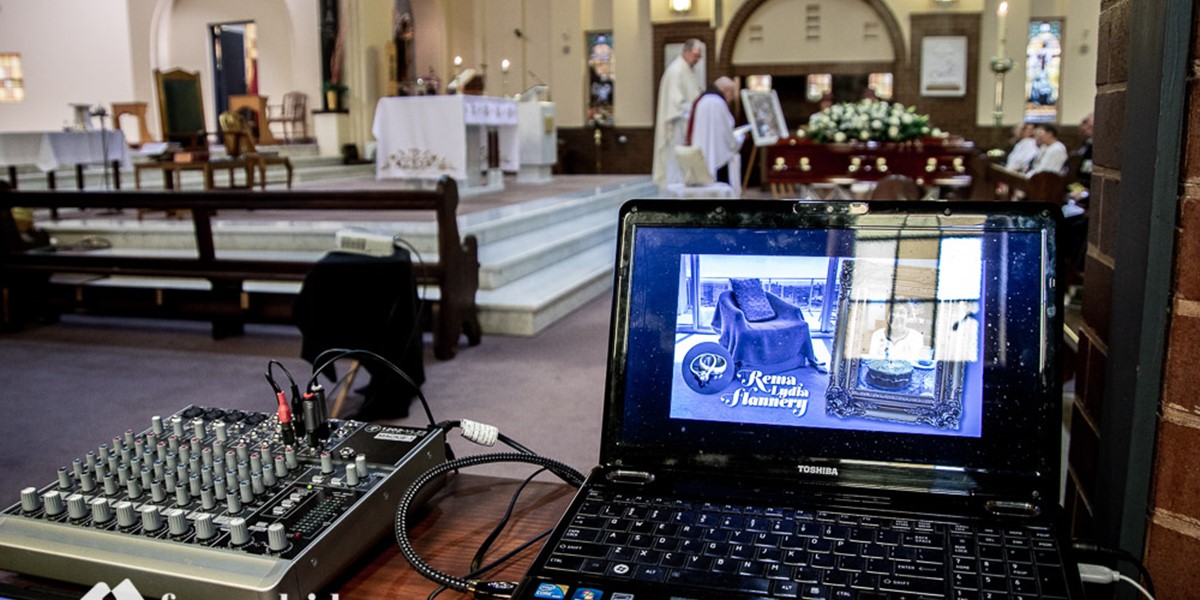 Over 2 years ago I made a tribute video for a lady who's Father had passed away. Sadly her Mother passed away recently, and she came to me again to create a tribute video for the service. Sharon has a design background and created her own beautiful Order of Service booklet, featuring many photos of her Mother.
I ran the audio visual playback of the tribute video on the day, which included projector, screen, laptop, audio mixer + speaker setup.
Everything ran smoothly, and the feedback from Sharon really touched me.
"Dear Michelle
What would we ever do without you.
I want to thank you from the bottom of my heart for fixing things today I tried to wave to you as the limo pulled away. We couldn't get the window down in time and you ran off inside.
You are the most amazing talented person I know when it comes to what you do. Your kindness and caring is incredible. I'm again blown away. You take away some of the hurt...
Thank you thank you thank you :)"
Thanks to Carol from White Lady Funerals Bondi Junction.
Funeral Director: White Lady Funerals Bondi Junction
Location: Holy Cross Church, Woollahra
I have just viewed, and so beautifully filmed. This is so special to have, not only for us but for a great many family members unable to attend, from Europe and Ireland. I was impressed by your complete professionalism and caring nature.

Ann, Wentworth Falls