Croatian Catholic Centre and Church of St Nikola Tavelić, St Johns Park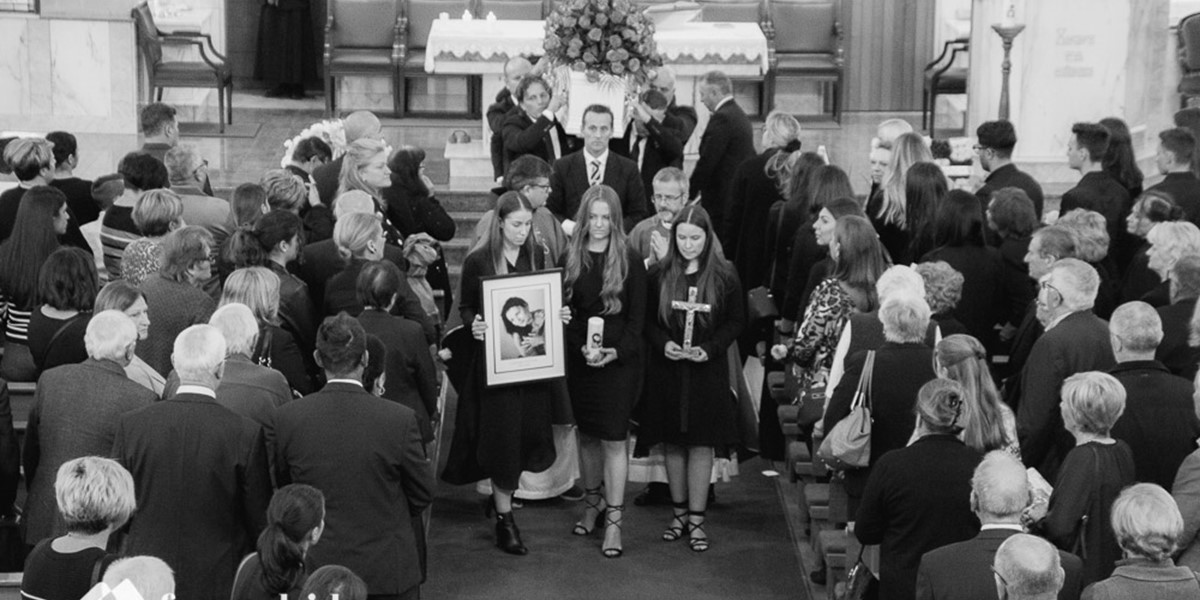 Blessed Funerals have strong ties to the Croatian community and it was an honour to capture this funeral for a family friend of Funeral Director Tony.
The family requested our Premium 3 camera coverage, audio visual setup, and a photography package at the wake.
The deceased was only 48 yrs old. Her Mother is overseas in Croatia.
It was a big funeral, with plenty of family and friends in attendance.
I enjoyed photographing the beautiful flowers at the service, and the touching moments between family members at the wake.
The family received USB keepsakes with the video and photographs, as well as a link to a private webpage with the video to share with family overseas.
Thank you Tony for recommending me to capture this beautiful service.
Funeral Director: Blessed Funerals
Location: Croatian Catholic Centre and Church of St Nikola Tavelić, St Johns Park (service), King Tomislav Croatian Club (wake)
I have just viewed, and so beautifully filmed. This is so special to have, not only for us but for a great many family members unable to attend, from Europe and Ireland. I was impressed by your complete professionalism and caring nature.

Ann, Wentworth Falls