St Peters Anglican Church - Watsons Bay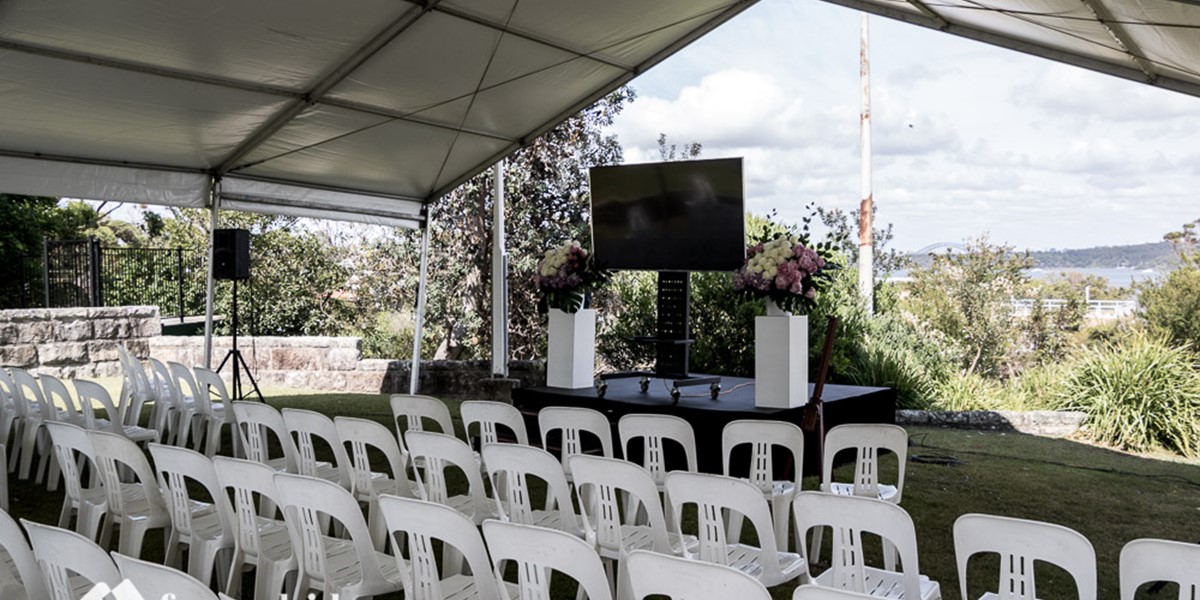 I was privileged to be introduced to Odette by Richard from Walter Carter Funerals.
She was diagnosed with terminal cancer.
I created the tribute video with Odette that was played at the church, and we also created a longer video that looped at the wake with over 450 photos taken with loved ones.
Odette chose the beautiful St Peter's Church at Watsons Bay. It's a smaller church that only seats 60 people. Therefore, we arranged for a marquee to be set up next to the church and organised a live video feed to loved ones outside.
She arrived on a horse drawn carriage, and there was a dove release by the family to conclude the service. It was the most emotional service I attended last year, as I had gotten to know Odette before she passed.
Richard and Walter Carter did an amazing job.
The wake at Watsons Bay Boutique Hotel was a great party. Cocktails, oysters, drag shows…it was a true celebration of Odette's life!
It was emotional watching everyone gather around and watch the photo tribute playing on all the TVs.
What a day. What a life.
Location: St Peter's Anglican Church, Watsons Bay.
Wake: Watsons Bay Boutique Hotel
Funeral Director: Walter Carter Funerals - conducted by Richard.
I have just viewed, and so beautifully filmed. This is so special to have, not only for us but for a great many family members unable to attend, from Europe and Ireland. I was impressed by your complete professionalism and caring nature.

Ann, Wentworth Falls