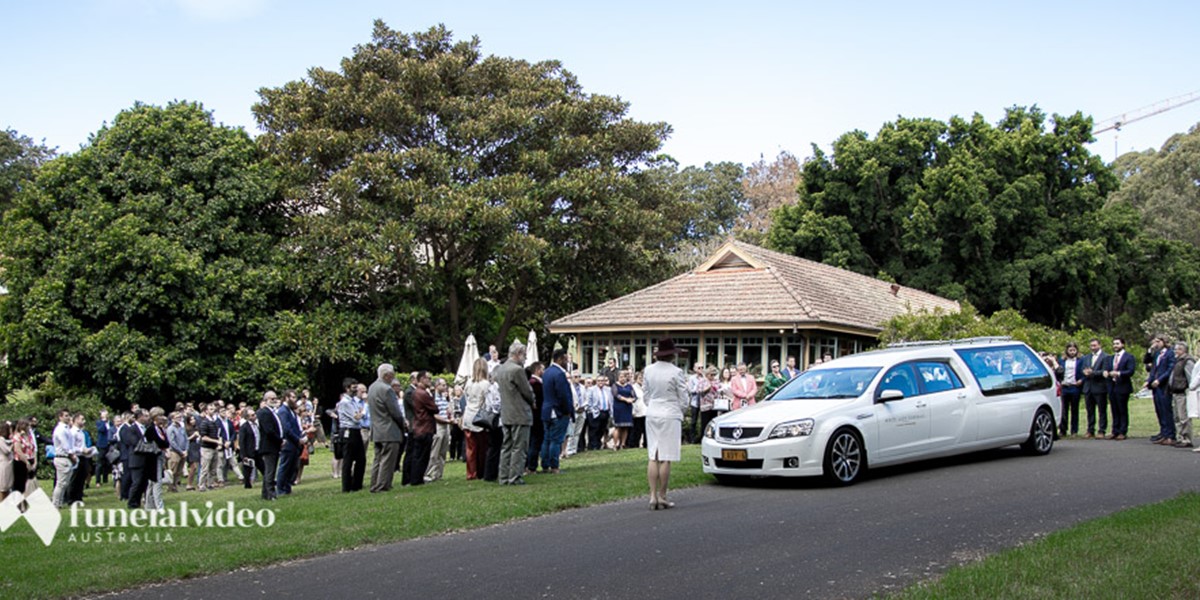 My services were recommended by Carol from White Lady Funerals Bondi Junction for this beautiful service & wake at Vaucluse House Tearooms. Big thanks to Vaucluse House Tearooms venue manager Grace who was very accommodating in letting me in early to test my AV equipment.
As always, it was great to work with Jacqui Moloney Celebrancy​ who kindly told me where she would be standing for filming and audio purposes. She also showed up early and was great with the family.
The service was a celebration of the deceased's life. The family selected Premium coverage of the service & wake (3 cameras running), as well as a photography package. I also provided and ran the audio visual services on the day (entrance/exit music, tribute video playback, projector, speakers etc)
With so much to organise for a funeral it can be very stressful for family members, and time can run away from them. I worked with the deceased's wife to create the tribute slideshow that played during the service. She also requested for another slideshow (of 700 photos) to play in the background of the wake which I was able to organise for her.
It was a big day but I was glad to be able to help the family out on such an emotional day.
Funeral Director: White Lady Funerals Bondi Junction
Celebrant: Jacqui Moloney Celebrancy
Location: Vaucluse House Tearooms
I have just viewed, and so beautifully filmed. This is so special to have, not only for us but for a great many family members unable to attend, from Europe and Ireland. I was impressed by your complete professionalism and caring nature.

Ann, Wentworth Falls